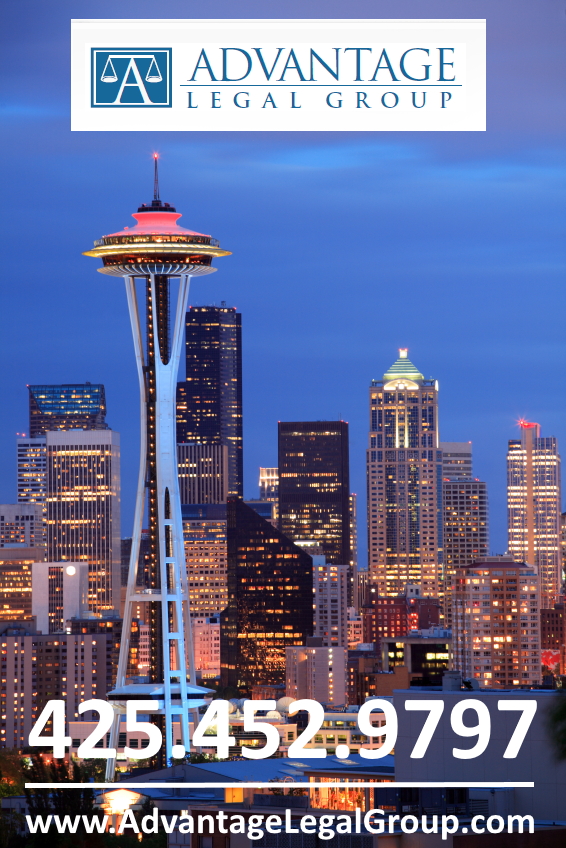 Law Firm Overview:
Washington State Bankruptcy Attorney, Mortgage Mediation, and Personal Injury Law Firm serving Bellevue, Seattle, Kirkland, Redmond, Issaquah, Sammamish, Woodinville, Bothell, Renton, Mercer Island, Newcastle, Federal Way, Tacoma, Everett, and the Puget Sound Region in Washington State.
Legal Services:

Bankruptcy Attorneys, Foreclosure Defense Lawyer – Mortgage Mediation Attorney, Real Estate Short Sales, Mortgage Modification, Landlord Eviction Attorney and Personal Injury Lawyers serving King County, Pierce County, and Snohomish County communities in Western Washington.
About Advantage Legal Group: Bellevue bankruptcy attorney in Seattle and Bellevue in King County in Washington State. Advantage Legal Group bankruptcy law firm and Mortgage Mediation Attorneys offer experienced legal representation having filed thousands of cases in Western Washington including Bellevue, Seattle, Redmon, Kirkland Sammamish, Issaquah, Mercer Island, Bothell, Woodinville throughout King County. We are committed to providing personal service to each client, clearly explaining the options according to the unique circumstances of his or her life, legal challenges and specific financial situation. We have devoted our professional legal careers in Bellevue, Seattle, and Washington State as Attorneys helping our clients with their legal problems and take extreme pride in the results we achieve for them. We practice bankruptcy law and provide mortgage mediation legal services throughout the Northwest and Puget Sound Region including King County, Pierce County, and Snohomish County.  
If you are feeling overwhelmed or trapped in your legal or financial situation, contact us today to arrange a free office consultation to discuss how we can help you get a fresh start. Our main office is located in Downtown Bellevue, WA. and we provide legal services throughout the Eastside Communities of Bellevue, Kirkland, Redmond, Bothell, Woodinville, Newcastle, Issaquah and Sammamish. 
In Seattle, we provide bankruptcy, mortgage mediation, mortgage modification, foreclosure defense, landlord eviction services and personal injury lawyer services throughout the Greater Seattle and Western Washington area from Olympia to Everett. Our attorneys practice bankruptcy law throughout the Northwest including South Seattle communities of Tacoma, Everett, Federal Way, Renton, Auburn, Enumclaw, Kent, Covington, Seatac, Des Moines, Redondo, and Burien.  In North Seattle, we provide legal services in Ballard, Shoreline, Edmonds, Mukilteo, Lynnwood, Everett and Marysville, Washington.  
We offer reasonable fees, and payment plans are available to clients in Chapter 7 and Chapter 13 Bankruptcy, Personal Injury, Mortgage Mediation, landlord eviction legal representation and foreclosure defense cases. Our Seattle area office is conveniently located just of I 405 on NE 8th St in Bellevue, WA. We are available Monday through Friday from 9:00 a.m. to 6:00 p.m. and Saturdays by appointment. Contact us today to schedule a free legal consultation to discuss your questions about Seattle and Bellevue Bankruptcy and legal help including debt relief through filing Chapter 7 bankruptcy, foreclosure defense, mortgage mediation, landlord evictions, real estate short sales, and personal injury representation. Our experienced attorneys and legal team are standing by to assist you with your legal and financial challenges.
If you are facing bankruptcy or foreclosure on your home in Bellevue or greater Seattle area in Washington State, Call Us first to learn about your legal options. You may not have to lose your home. Learn about the newly revised Homestead Exemption Law in Washington State. Call the Washington State and Western Washington experienced legal team at the Advantage Legal Group Law Firm at 425-452-9797.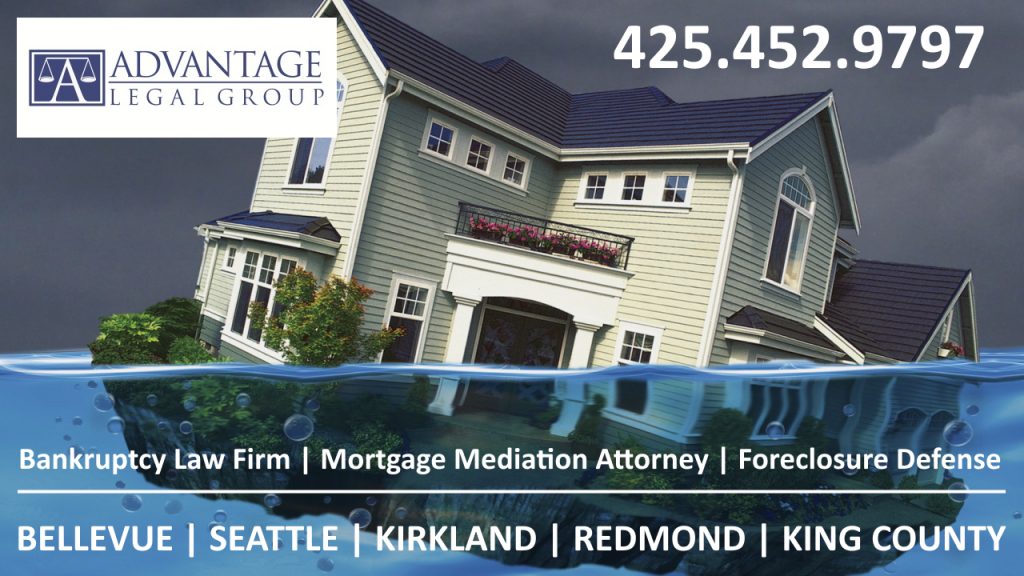 Advantage Legal Group Office Locations
Bellevue Office:
12207 NE 8th St. Bellevue, WA 98005
Phone: 425-452-9797
The Bellevue office of Advantage Legal Group Law Firm specializes in Bankruptcy Law, Mortgage Mediation, Mortgage Modification and Foreclosure Help, and Personal Injury Claims.
Federal Way Office:
33305 1st Way S. Suite B202 Federal Way, WA. 98003
Phone: 206-414-2750
The Federal Way Office of Advantage Legal Group Law Firm specializes in Auto Accidents and Personal Injury Claims