What is Chapter 7 Bankruptcy?
Chapter 7 bankruptcy is the most common and widely used form of consumer bankruptcy. Chapter 7 can help to resolve large amounts of debt that can feel overwhelming under the protection of the federal court. Some filers may end up handing over some valuable assets such as cars and highly valuable belongings, but in most cases, this is not necessary.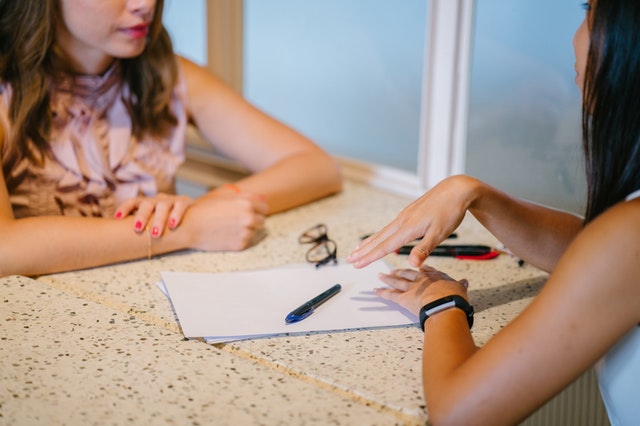 Chapter 7 can help to settle almost every unsecured debt or debts without collateral such as medical bills, credit cards, and personal loans. Chapter 7 will not cover or settle debts like back taxes, court judgments, alimony, child support, and student loans.  
Though you may see your credit score begin to improve in the months after you file for Chapter 7 bankruptcy, it will leave a serious mark on your credit history and will show on your credit report for the next 10 years. This can make it difficult to obtain new credit.  
Who Qualifies for Chapter 7 
In order to qualify to file for chapter 7 you must meet the following requirements:  
You will need to pass a means test. This test looks at your income, assets, and expenses.

 
You have not gone through and completed chapter 7 bankruptcy in Bellevue, Kirkland, Redmond, Seattle, Mercer Island or in King County or Washington State or in the United States within the last 8 years or Chapter 13 bankruptcy in the last six years.

 

You have not filed a bankruptcy petition in the last 180 days for either Chapter 7 or Chapter 13 that got dismissed due to failure to appear in court or fail to meet court mandates. You can also not have voluntarily dismissed your own petition due to creditors seeking court relief to recover property with a lien.

 
How to File Chapter 7
The process can be completed in about six months with these steps 
Credit Counseling: You are required to complete pre-filing counseling from a certified nonprofit credit counseling agency 180 days before officially 

filing

 

Attorney: It is an extremely smart idea to find a bankruptcy lawyer to help you through the entire filing process. Missing a step or improperly filing or fillin

g out paperwork wrong can lead to some debts not being dismissed or your filing being dismissed all together. 

 

File the Paperwork: An experienced attorney can help you to file your petition and all other required paperwork. You will need to gather all of the needed records and documentation of your assets, income, and debts. During this step an automatic stay comes into effect meaning most creditors are unable to sue , contact you, or garnish your wages to collect what they are owed. 

 

Court Appointed Trustee: Once the petition is filed a trustee will begin to manage your process.

 

Meeting of Creditors: The trustee will set up a meeting with you, your lawyer, and your creditors. In the meeting you will answer questions asked by the 

trustee and the creditors concerning your bankruptcy forms and finances.
Eligibility is Decided: After reviewing all the paperwork the trustee decides if you meet the qualifications. 

 

Non-exempt Property: All assets that are not exempt are determined whether they are worth selling to pay some of the creditors. This is determined by the trustee. This property can include jewelry, equity in your home, or your car if higher than the state exemption limit. Most chapter 7 cases, however, turn out to be no asset cases because there are no nonexempt items.

 

Secured Debt: You will be required to take care of your secured debts by either returning the property held as collateral to the creditor

 or redeeming the collateral by paying the creditor the current monetary worth of the item. You can also reaffirm the debt which means to exclude it from the bankruptcy and continue to pay what you owe.

 

Take a Class: Before the case can be closed or discharged you will be required to take a financial education course from a certified nonprofit credit counseling agency.

 

Discharge: About 3 to 6 months after filing the petition your case will be discharged, meaning all eligible debts are forgiven. Shortly after the case will be closed.

 
Should You File Chapter 7
Chapter 7 Bankruptcy may be a necessary step if:  
You have debts but don't have a large number of high-value assets

 

Your eligible debts account for more than 40% of your annual income

 

The debts causing you issues are eligible for discharge or can be forgiven under Chapter 7 

 

It will take five years or more to pay off these debts even under extreme measures to pay them off

 
The best way to decide whether to file for bankruptcy and what type of bankruptcy to file is to talk with a bankruptcy attorney or credit counselor before filing.  
Advantage Legal Group lawyers offer a free bankruptcy consultation in person, over the phone or on Zoom video conference. Give the experienced bankruptcy legal team of bankruptcy attorneys a call at 425-452-9797.