New Washington Homestead Exemption Law
The New Washington Homestead Exemption Law was recently passed by Washington State Lawmakers in Olympia and signed into law by the governor here in WA. When you are looking at filing bankruptcy in Washington State, the Bankruptcy Exemptions allow the person filing bankruptcy to protect certain types and amounts of assets including cars, bank accounts, home equity, household furniture and personal items of value up to the exemption limit. There is also an exemption for equity in your primary residence as well.

Previously the bankruptcy homestead exemption limit in Washington State was $125,000. This meant that if you had $300,000 equity in your home and you filed bankruptcy, you could only protect $125,000 of that equity. In which case, you would be faced with either selling your home or committing to pay the unexempt equity, up to the unexempt amount of $175,000 in this example, to your unsecured creditors in a chapter 13 bankruptcy. Given the low homestead exemption amount, many people who were struggling with debt did not feel they had an adequate option for dealing with their debt in Washington State if they owned a home.

This has discouraged many people with more than $125,000 equity in their home from seeking debt relief help from an attorney in Washington State.

With the New revised Homestead Exemption Law, or Engrossed Substitute Senate Bill 5408, Washington lawmakers have increased the exemption amount significantly. In general, the new revised bankruptcy Homestead Exemption Law ( ESSB 5408) allows for an increased bankruptcy exemption amount up to the County median sales price of a single-family home in the preceding calendar year.

This is a huge increase to the Washington State bankruptcy Home Equity Exemption amount, meaning it is now possible for Homeowners in Washington to file bankruptcy and retain more of their home equity.

For example, suppose you own a primary residence in King County Washington that is currently valued a $950,000. Your mortgage is $225,000, this leaves you with $725,000 in equity in your home. With the new exemption for King county of $729,600, you may be able to protect all the equity in your home, keep your home, and discharge up to 100% of your unsecured debt!
Learn more about the New Washington Homestead Exemption Law and how you may benefit if you are considering filing Chapter 7 Bankruptcy or Chapter 13 Bankruptcy in Seattle, Bellevue, Kirkland, Redmond, Mercer Island, Issaquah, Sammamish, Renton, Newcastle, Bothel, Woodinville, King County or Washington State by scheduling a free bankruptcy consultation with Advantage Legal group. 425-452-9797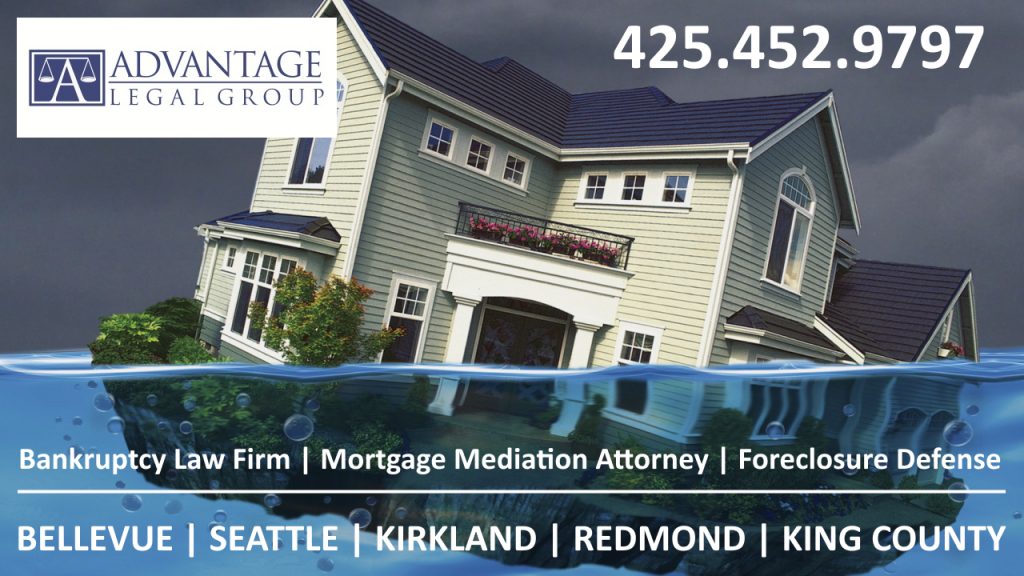 New Homestead Exemption Amounts by County
The new homestead exemption amounts for 2021 in Washington State are determined by the previous year's single-family home median sale price in the County the home is located.
Here are some of the New Homestead Exemption Amounts for 2021 by County, based on the median single-family home price in each county in 2020. The Median Sales Price by County, for Single Family Homes, can also be found on the University of Washington Center for Real Estate Research Website >>> HERE
Washington State Median Single Family Home Price in 2020 by County
King County: $729,600
Pierce County: $424,300
Snohomish County: $549,400
Whatcom County: $444,400
Kitsap County: 425,100
Skagit County: $421,800
San Juan County: $694,800
Island County: $442,700
Thurston County: $383,600
Jefferson County: $455,900
Mason County: $319,600
Cowlitz County: $307,500
Clark County: $403,700
Skamania County: $340,500
Wahkiakum County: $313,900
Pacific County: $234,300
Grays Harbor County: $251,100
Clallam County: $352,600
Benton County: $329,500
Spokane County: $318,200
Chelan County: $418,600
Douglas County: $373,200
Okanogan County: $254,500
Kittitas County: $411,000
Yakima County: $ 281,500
Grant County: $258,500
Klickitat County: $370,800
Walla Walla County: $305,500
Ferry County: $172,900
Stevens County: $242,000
Pend Oreille County: $242,000
Lincoln County: $202,100
Adams County: $216,900
Whitman County: $291,300
Franklin County: 329,500
Columbia County: $214,700
Garfield County: $216,900
Asotin County: $216,900
What This Means For You if You Are Considering Bankruptcy in Washington State
As you can see by the above Washington State by County, single-family home median sales price for 2020, which determines the new Bankruptcy Exemption Amount on your home for 2021, amounts are substantially higher than the previous Chapter 7 Bankruptcy maximum exemption amount of $125,000. 
This opens the door to bankruptcy for homeowners in Washington State that may be having financial difficulties, overwhelmed by debt, lost a business due to Covid-19, etc… yet may have a substantial amount of equity in their home they don't want to lose. 
IMPORTANT: if you are planning on selling your home and did a bankruptcy in the past, you are advised to talk to an attorney to make sure all title issues have been cleared up before listing your home for sale. While your personal liability for liens may have been discharged, most bankruptcy attorneys do not take the extra step to eliminate liens unless you hired them to do that extra work. If the liens were not removed, you find about a lien at closing that can cost you thousands of dollars when we may be able to remove it long before closing.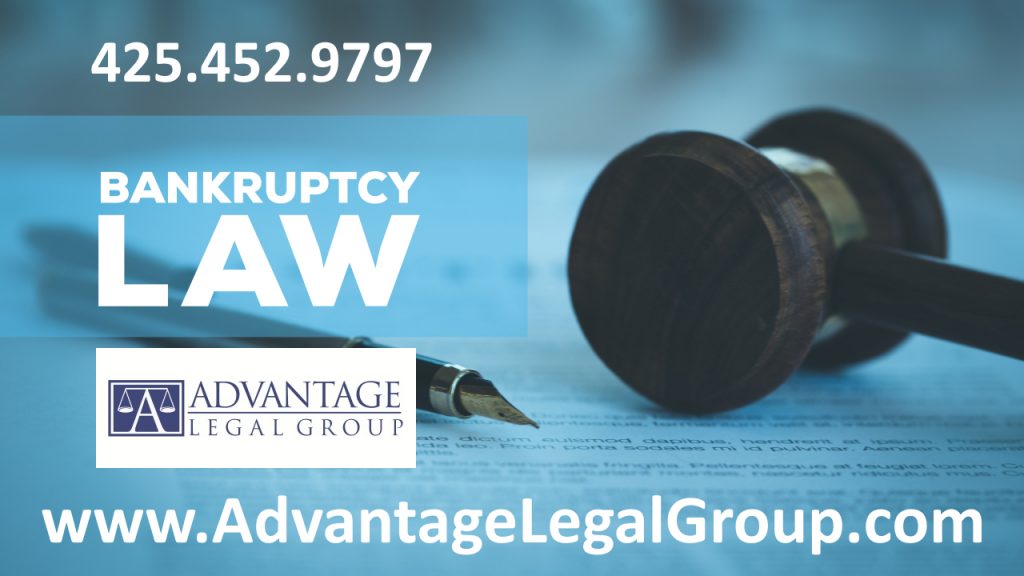 What to Do If You Want Additional Information on the Washington Homestead Exemption Law and Filing Bankruptcy in Washington State
Simple. Give Experienced Washington State Bankruptcy Attorney Jonathan Smith at Advantage Legal Group a call and schedule a free bankruptcy consultation at 425-452-9797. 
Attorney Jonathan Smith with Advantage Legal Group has been practicing Bankruptcy Law, Foreclosure Defense Law, Mortgage Mediation Law and is also a Mortgage Modification Attorney in Washington for more than 24 years.
Experience matters when it comes to bankruptcy law in Washington State and Western Washington. It also is important to consult an attorney that is up to date and knowledgeable about the current law changes such as the revised Homestead Exemption Law or ESSB 5408 in Washington State.
Advantage Legal Group has been helping homeowners in need of debt relief legal services for 24 years in Western Washington including Bellevue, Seattle, Redmond, Kirkland, Issaquah, Sammamish, Renton, Newcastle, Lynnwood, Mercer Island, Kent, Federal Way, North Bend, Woodinville, Bothell, from Tacoma to Everett and throughout King County, Snohomish County and Pierce County. 
Washington Homestead Exemption Law - ESSB 5408 Video
Learn More About Chapter 7 & Chapter 13 Bankruptcy in Washington State
Bankruptcy Attorney Jonathan Smith with Advantage Legal Group Talks About Bankruptcy on Seattle's KING 5 New Day Show
Contact Advantage Legal Group to Schedule a Free Bankruptcy Consultation
Learn more about the Washington State Homestead Exemption Law changes and find out if bankruptcy is the best option for your unique individual financial situation. Contact Advantage Legal Group for a FREE Bankruptcy Consultation : 425-452-9797
Additional Information Regarding Bankruptcy in Washington State and Protecting Your Home if You Are Facing Foreclosure or in Need of Legal Debt Relief Information from an Experienced Washington State Bankruptcy Attorney, Mortgage Mediation Lawyer and Foreclosure Defense Law Firm