How Bad is Bankruptcy Really?

Filing for bankruptcy means telling the judge that you cannot pay off your debts. After this is done, the court checks your assets and liabilities then decides if you are eligible to have your debts cancelled or discharged. If it is seen that you have no means to pay back, they let you declare bankruptcy. When this is filed, you become immune to foreclosure on repossession of your property, home, or other wages. When this is successfully done, the people you legally owe have no right to collect money from you temporarily. Bankruptcy cases differ and the court can tell you to pay a few debts notwithstanding. It is safe to note that bankruptcy does not cover for student loans, child support, alimony, taxes, fines, and items purchased before filing for bankruptcy like boats, houses etc.
Filing bankruptcy is not such a great idea. For starters, the process is tasking. To file for bankruptcy, you will have to
Create organized paperwork listing all the debts. Each debt has its own paperwork, you would have to get a legal group like ours to run you through the process. We have a bankruptcy attorney who specializes in helping you correct errors that can get your case dismissed.
A financial coach will always be suggested for you because you would have to check other options before settling for filing for bankruptcy. It is okay to call the creditors and talk about reducing the interest rate. A financial coach would also suggest things like getting another job to you, moving into a smaller and more affordable apartment.
Advantage Legal Group would always offer professional help to you, the case might leave you filing a Chapter 7 or Chapter 13 bankruptcy. As an individual, this would not be clear to you and our services will always be here to guide you.
You deserve financial freedom and we can help you understand your options. Bankruptcy can tell on your emotions because, once you file for one, it becomes a public domain. Your name and personal information become easily accessible to potential clients, employers, banks, businesses and all the details of your bankruptcy will be known.
Once bankruptcy is filed, you will not be able to take loans anymore, mortgage loans can take about four to five years to qualify. The only way you could get a new home is if you decided to pay in cash.
The good side to filing a bankruptcy is that you might be allowed to retain ownership of property. Even though a bankruptcy record stays in your file for about 7-8 years, once your dischargeable debts are paid off, your record becomes clear. You will be able to move forward and rebuild your credit. Bankruptcy is always the last option to pay off debt and stop creditors from harassing you with calls, letters, etc.
If you have questions about filing bankruptcy in Washington State including Bellevue, Redmond, Kirkland and Seattle, then its best to give the attorneys at Advantage Legal Group a call to discuss your financial situation.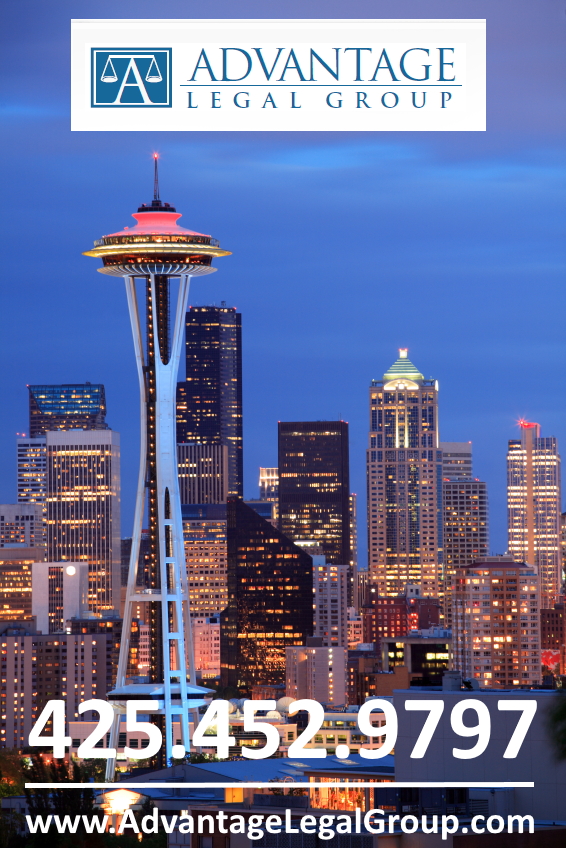 More Advice on Bankruptcy: