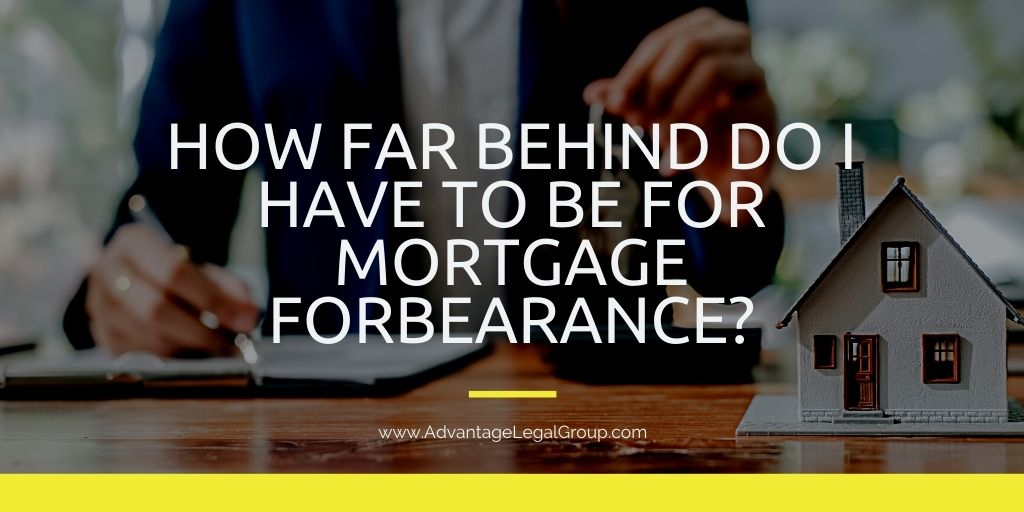 Under normal circumstances, there are policies owned by all lenders, and that is what you should be working with. However, if you are finding it difficult paying you mortgages either due to lose of job or increase in costs. There is a 15-day grace period, and if you are able to meet up and make payment, you are all good but if you happen to miss your second payment, it is said that you have defaulted and you should expect a change in your mortgage servicer.
Once you have noticed that you won't be able to meet up with your payment, it is advisable to contact your lender and discuss mortgage forbearance.
This is an official agreement between the home owner (you) and the lender, if for any reason you are unable to pay your monthly mortgage amount. Your payment requirements will be frozen by the lender for a period of time. After the agreed period elapses, you are expected to continue your normal monthly payments and you will also pay back all balance owed, including all interests gathered during your grace period. This sounds like a great deal especially to those who have lost their jobs during this Coronavirus crisis, it helps you skip some or all of your monthly mortgage payment for as much as a year. But it should be considered as your last resorts, and should be avoided if possible because while it can be a life line for a short period, it will undoubtedly lead to credit issues.
More: Is Mortgage Forbearance a Good Idea?
HOW TO WORK WITH YOUR LENDER TO GET FORBEARANCE
STEP 1: REACH OUT
Contact your lender and inform them about your present crisis financial state. Some of them have online chat options or a forbearance form you can use also. Some key information and documentation will be needed by your lender, so be prepared to provide these:
• An outline of your financial state, also the cause of the financial issues and when you think all be fixed back to normal.
• Mortgage loan or your account number
• Your monthly income before taxes
• Monthly expenses clearly itemized
Remember, that your lender wants you to keep your home and keep paying your mortgage so they will do their best to help, don't be afraid to ask for help.
STEP 2: REQUEST
The lender must follow some steps before granting you the forbearance agreement. They might ask you to make some deductions on your monthly expenses, if they notice some things that are not needed on your list; you should be able to explain to them why those things cannot be removed from your list, you will also prove that you are making efforts to get a new paying job.
STEP 3: SUBMIT
Your lender will want to confirm your financial crisis, provide them with your unemployment verification letter with detailed information. Follow up your lender until a negotiator or loan officer is assigned to your account, which you will work with till the end of the process.
STEP 4: WAIT
After you are assigned with a negotiator, you have to wait for approval, sometimes it takes several weeks but ensure you follow up with your negotiator to show that you are serious with your request.
STEP 5: RECEIVE
Once you are approved, a letter with detailed terms of the agreement will be drafted by the negotiator, with the forbearance period time frame, amount to be paid during that period, the interest rate of the amount owed and how to repay the outstanding balance after the period.
STEP 6: SIGN AND RETURN
If you are satisfied with the terms, sign the agreement form and return to the lender. Your forbearance period has commenced after submission. After this period your payments return to normal, with an additional payment to cover your outstanding balance.
Assuming you fail to meet up with the terms of forbearance, your home will likely go into foreclosure. This is the last step before you lose ownership of your home.
For legal advice and consultation,  as well as information regarding mortgage modification or mortgage mediation services.  Please give us a call for a free consultation to discuss your specific financial challenges during this difficult time. You can reach us at 425-452-9797