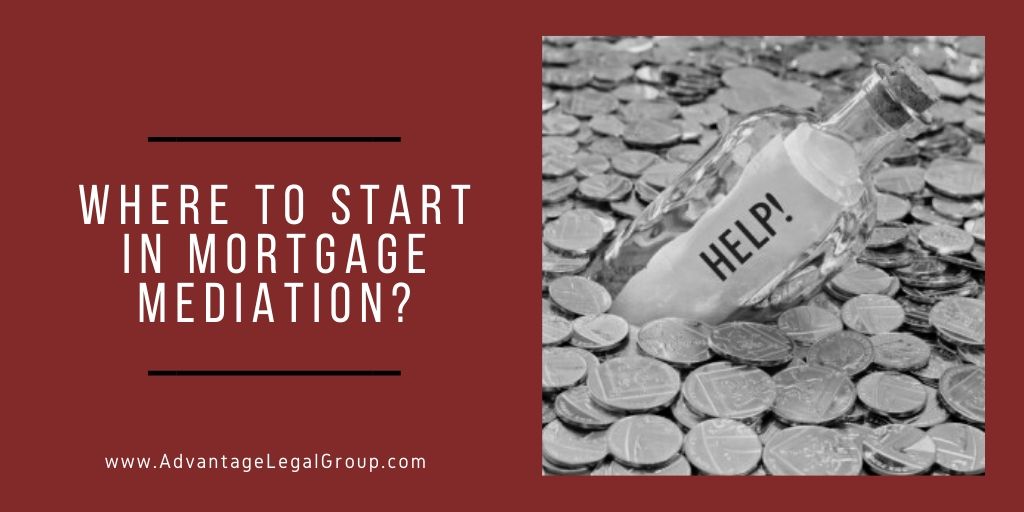 If you have no idea where to start with mortgage mediation and you're on the brink of losing your home, there are options and steps to take immediately in order to save your home and reduce your mortgage.
Many people may not even know about the Washington State Fairness Act. This is largely due to the fact that banks and lenders won't tell homeowners their rights and options and simply let the home fall into foreclosure.
Most banks want to push foreclosure out beyond the first of the year so over the last 6 weeks many of these notices have gone out, more than 3 times the amount we saw in summer. For those that are receiving, I notice now they will be foreclosed on until February or March. This is because lenders don't want to be the bad guy around the holidays. The Washington state fairness foreclosure act forces banks to come to the table with the assistance of an attorney or a housing counselor in order to modify or mediate the current mortgage. Not even the state will inform people about it because they just don't have the money to advertise this law, so many homeowners lose out on their home when that could be saved the mortgage mediation.
Banks, housing counselors or bankruptcy attorneys negotiate to find some way that the homeowners can stay in their home and this is usually through mortgage modification. At Advantage Legal Group, many people have Artie tried to do this on their own and without a qualified housing counselor or bankruptcy attorney legally cannot be done. You must have one of these two mediators with you when negotiating with the bank according to the fairness act.
When you enter into mortgage modification you can save the homeowner hundreds if not thousands of dollars each year. One of the most recent examples was an Ocwen loan where the original payment was $2087 at an interest rate of 4.65%. Advantage Legal Group was able to negotiate a new payment of just $1100 at a new interest rate of 3.375%. This helps people to become current on their mortgage again and save their home.
Even if we can't lower the payments significantly we sometimes can negotiate a lower interest rate. One recent loan through Bank of America with an FHA loan with an interest rate of 6.275%. Advantage was able to lower that to 2%.
If you're struggling with what to do first, simply call Advantage Legal Group. We offer free over the phone consultations to find out if you qualify for mortgage mediation. If you've been told that you don't have the right paperwork or documents or simply do not get a response from your lender, it's time to make the move and contact a mortgage mediator or housing counselor necessary and required in order to negotiate your mortgage payment.
MORE: Where Do I Begin with Mortgage Mediation?
Mediation is when the lender and the borrower sit down with a court-ordered mediator, a third party, to look at options. Modification programs are often limited and hard to execute. Mediation is a good way to play it safe when you're almost out of options to help cure any deficiencies in the process. With so many delinquent borrows currently nationwide, there are many opportunities for mistakes to be made. Borrowers can also get lost in the process and mediation personalizes for expedition and avoidance of mistakes.
Once the lender initiates foreclosure, you have the right to request mediation. The lender must send a "request for foreclosure mediation" form. You then have 25 days to complete the form and file it with the circuit court in the county or city where your foreclosure has been filed to have your request granted. You must also send the form to the attorney handling the foreclosure for your lender.
THINGS TO KNOW:
1) a non-refundable fee of $50 must be paid by homeowners to the circuit court when they file a request for mediation.
2) The fee and the "request for foreclosure mediation" form must be sent to the same circuit court that your foreclosure was filed in.
3) This is your one and only chance to request foreclosure mediation. If you do not submit your fee and form within the 25 days, you will NOT be given another chance.
4)Homeowners must be living on the foreclosed property to participate in the mediation program. It must be your primary residence. The mediation program is not for owners of foreclosed, rental or commercial properties.
You can get excellent legal help from Advantage Legal Group. Contact us today and check out our blog for more information and related topics.
For more information on related topics check out: