Can I Claim Forbearance 4 Months Into COVID-19?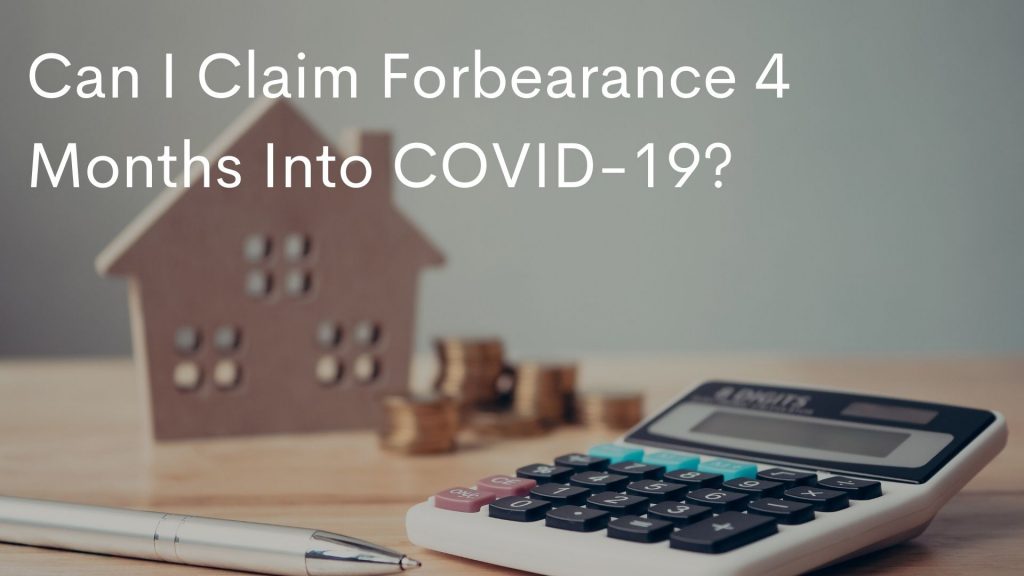 The whole world is facing a pandemic that is not just making life different for all of us but it is equally causing major financial problems for some individuals. Individuals and countries are facing financial hardship in this coronavirus crisis. Forbearance is when your lender or mortgage servicer allows you to temporarily pay your mortgage at a lower payment or pause paying your payment. You can be able to make the paused payment later.
During this period, the lender or servicer won't enforce a foreclosure. The terms of a forbearance payment differ from lender to lender. If an unplanned hardship makes you fall behind on your payment of a mortgage, an agreement based on forbearance might be compassionate enough to allow you to hold off the payment until your situation gets better. The lender can also extend the time of the payment if you haven't resolved your financial issue at the estimated time of the forbearance payment.
It is no fault of yours that the coronavirus is affecting you financially and your servicer or lender understands that and would also give you more time prior to what's on the mortgage payment agreement. The thing is that putting off the mortgage payment and claiming forbearance might currently not be the best option right now, as it might pose to be a problem for you in the near future.
Related: Is Mortgage Forbearance a Good Idea?
The lender or servicer might ask that you pay off all the debt at once and this would be draining to your pocket. In order to still be able to claim forbearance 4 months into COVID-19, you would have to show proof to your bank or lender to show that you are still financially unstable. You can also opt into the CARES Act that was signed in on March 27. If you can't make payments, it's best to call your lender also but at this time reaching your lenses might be hard due to financial overload. The CARES act lets you still pause your mortgage payment six months into the signed agreement. Another six months can be added to your already paused months if you ask for it. As long as you keep reaching out to your lender, you can still claim forbearance.
For legal advice and consultation,  as well as information regarding mortgage modification or mortgage mediation services.  Please give us a call for a free consultation to discuss your specific financial challenges during this difficult time. You can reach us at 425-452-9797