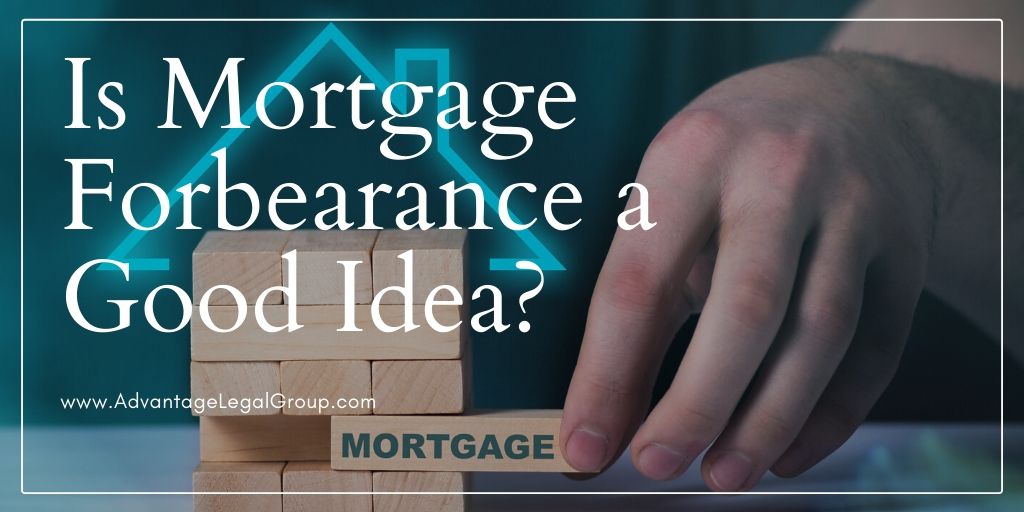 Because of all the unemployment right now an estimated 4.1 million Americans have explored forbearance for their mortgage. Many experts perceive more homeowners will seek this protection unless the pandemic and current issues start to normalize. So what is forbearance?
Forbearance is the act of "pausing" your mortgage payments.
This is a basic economic rescue package for the economy and for homeowners. It acts as a cushion or breather for homeowners to get back on their feet. But is a mortgage forbearance a good idea? Here's what you should know about mortgage forbearance.
You need to know which company services your loan and which company owns it, which may be different. The servicer is the organization you make your payment to and get your statements from. You can look up your mortgage servicer by searching the Mortgage Electronic Registration Systems website or simply look on your statements. Who owns the loan pays a role in what relief options are available to you.
70% of all mortgages are federally backed, which includes loans such as USDA, VA, and FHA. The remainder has mortgages held by private investors or banks.
The forbearance is not a mortgage modification or mediation but allows homeowners to suspend their mortgage payments for a certain period of time. The payments are not forgiven and they must be repaid later but each servicer has different options for their borrowers. They may pause the payments altogether or offer a reduced payment during this time instead. People who have federally backed mortgages that may be facing financial hardship due to the pandemic are typically given the right to forbearance for up to one year. Borrowers can request a 180-day forbearance that can be renewed and many borrowers are doing just that or at least going the 90 days with the option of extending it if necessary.
There are no additional fees, interest, or penalties that is tacked onto the account, which makes it a great option for many homeowners. Those with privately-held loans, however, don't have the same options. They may have different relief and repayment options so it's important to go directly to your servicer or owner or both if necessary.
It's important to understand who is responsible for payments that might typically go into an escrow account such as homeowner's insurance and property taxes, often included in the mortgage payment. If they are not covered by the servicer, the homeowner should continue those payments if possible.
Homeowners with federally backed loans don't have to pay back the missed payments all at once but can be spread out over time, tacked them on to the end of the loan, or make a lump sum payment at the end of their mortgage. Borrowers that go into forbearance and return to making normal monthly mortgage payments can opt to repay those missed payments when the home is sold or refinanced.
Homeowners with privately-held loans must negotiate the best available option with their servicer, which may include extended payments or repayments over time. Make sure you understand the logistics and the rules around forbearance so that you're not stuck with a balloon payment that you can't afford.
Forbearance may hurt your credit score, however, the credit of homeowners who sought protection because of the pandemic is not affected. This is definitely a better option than simply not paying altogether. It comes down to communication and negotiation. Simply not paying could lead to foreclosure and severe damage to your credits.
More: What to Do if Foreclosure is Looming
Feel free to contact our office at any time for more answers to your forbearance questions, mortgage modification, or through a counselor with the Department of Housing and Urban Development. Most of these counselors are free of charge and you can always file a complaint about your servicer should they not offer any type of options.
More Resources
Can  You Negotiate Closing Costs?
How Much Does it Cost to Sell Your House?
20 Tips for Getting a Job During a Pandemic
Is Forbearance an option? [Source]